Nothing to do with poker!
This little video shows people just how much flesh can be obtained from a stingray - those people who just cut the wings and throw the rest away are seriously missing out!
The guys here are, obviously, a commercial operation so they don't grab everything. It looks to me as though there is some small amount of flesh that is left around the spine. What we don't see, I suspect, is that the carcass is sold and used as a fish stock.
Fishing is fine and fun and I fish whenever I get a chance.
I take a lesson from this video that it is important to not waste anything of your catch. Do you notice that the cleaners keep the liver? The heart is probably very tasty as well but too small to worry about in a commercial setting.
As a recreational fisherman, I see no reason why the non-edible "guts" shouldn't be recycled as berley/chum and the same for the now fully used, boiled to make stock, carcass.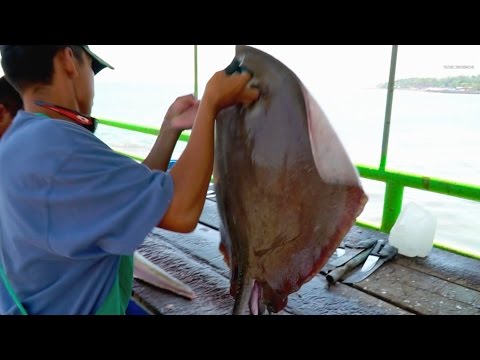 Regards,
TA
(looking after the oceanic environment)