OMG That makes me dizzy…So good.
Here I stand in the light of day
Let the storm rage on
The cold never bothered me anyway @_snowman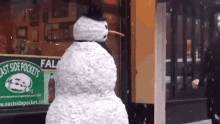 @KRS1 @MojoWorking
Good Luck from Team GRRRR 2…Have Fun!!
I think it is on this day!!



It's Week 3 GL to all the Teams from Team AZDZ.
You are a VERY strange brew Tiggs!
Thank you Lynn!! I wish for you and team too!! Good Luck!!
well done!! I did my best score!! We are in the cut so far,next week!!!
We have to have a good week next Saturday. I want to win it !!!
I want to win too,but first goel is to get the cut! After that all can happend! Not easy this team play,dont want to lose points for the team and the play gets diffrent but its so fun! Next week as always full foucus,i will get the points for the team and we have a good chans!! Have a good week Craig!!!
Kondra…U can't spell for sh$t…but is all good ur a good guy!
Great week 3. Good luck next week form the mad Dogs. Every week the Maddest Dog always get a bone. Watch out next the week - The @Goatsoup is hungry. Be we warned he bites. Frosty @_snowman has ice in running through his veins.

His English spelling is sometimes lacking but, I usually understand what he means.
Btw, I don't believe English is his native language.
Tiggs, ur wayyyy too humble, u SAVED BOTH their AS#S today! Good job!
Great Week 3 Mr K. Good luck next week hope the Mad Dogs and the Wolf Pack make it

Hope so too my friend!! Will fight!!
Thank you my friend and you also