It's no secret that poker is closely related to mathematics and if you are serious about poker, then you probably know some of the basics of mathematical calculations during the game.
Each of us uses the count of outs to understand how many chances we have to improve hand or put together a combination.
We also pay attention to odds - that is, we calculate the probability of a chance to get the card we need.
Going further, we calculate pot-odds - we compare our contribution (bet) with the actual pot collected at the time of your turn.
There are special formulas for this, and we can calculate all this easily and quickly.
All this helps us to make the right decisions about whether we can continue to call opponents' bets profitably for ourselves, having a weak combination or a "draw" combination.
Of course, this helps us to remain profitable in the long run, but how often do we drive ourselves into a trap by making the right decision, it would seem?
This video may not be the best example, but I just couldn't get past this hand.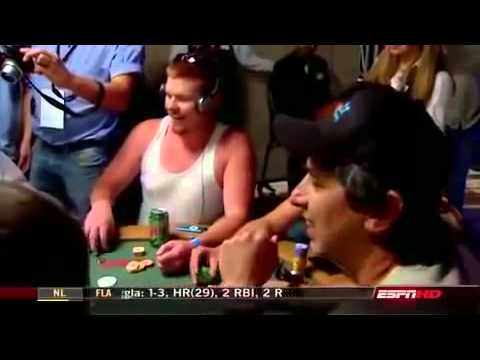 I'm sure that when Mabuchi saw the river, he simply forgot about what dead outs are.


Despite the fact that we see that before river he was losing Philips combinations, he still had 9 clean outs to win.
But, as we can see, he is got a dead out.
Did he think about it when he got such a strong hand? Obviously not.
Most likely, we would have done the same, specifically in this case, since the probability that the opponent has a Royal Flush is negligible.
But, you must agree that each of us has been in a similar situation, with more likely combinations.
Why is this happening?
The fact is that, sometimes, we are really waiting for the card we need and after receiving it, our attentiveness simply disappears. Especially when it comes to an online tournament, when we have relatively little time to study the opponent and to really think about our decision.
Having received the coveted out, we simply lose our vigilance and are already anticipating victory, forgetting the simple truth:
If you don't have the best hand, there is always a better hand.
But, even if we are attentive and understand that the out we received may be dead out, will we be ready to fold the cards, having gone so far?
This is a really strong pressure on us and a such pressure in making a decision, makes us make mistakes.
On the other hand, poker is a risk.
But, what we really need to do is to take seriously the study of mathematical foundations in order to remain profitable players in the long term, even if we get into a similar situation.