Not too long a go a player on Replay Poker brought to my attention that there are too many times three or more of the same suit are dealt on the board at this site. This prompted me to test his assertion using the videos I made of me running bad on this site as a sample. This data set seems appropriate because it was drawn prior to the flush issue being brought to my attention and thus isn't tainted by confirmation bias. It is also a fitting sample because all hands in it contain all five community cards.
My calculations are as follows:
According to the website of Card Player magazine the probability of a board consisting of three of the same suit by the river is 0.23589.
Therefore the variance should be (1-0.23589) * 0.23589 = 0.1802459079.
My sample consists of 118 hands so the standard deviation should be sqrt(118*.1802459079) ~= 4.61
The mean amount of times three or more of the same suit should be dealt to a board for a sample size of 118 according to Card Player's probability should be (0.23589 * 118) = 27.84 (rounded to hundredths)
The amount of times three or more cards of the same suit were dealt to the board in my sample is 40.
The difference between the expected mean and sample is 12.16 which is 2.64 (rounded to hundredths) standard deviations.
It's quite improbable that a randomly selected sample would deviate from the expected result by 2.64 standard deviations by mere chance.
The data is drawn from the hands found in these videos: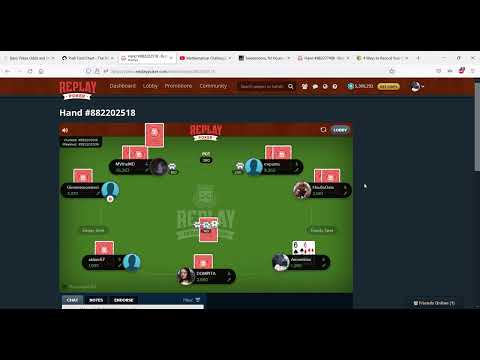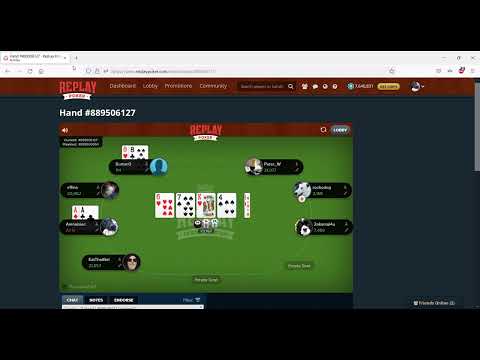 Also on an unrelated note, it seems like the tournament point calculations for Replay Poker may be inaccurate because 1+log10(5000) = 4.69897 and not 4.71 as listed on the website.